The problem with a movie-perfect Christmas scene is, of course, the utter lack of wrinkles and mishap – like, think back on your own holiday history. The years that stick out the happiest come with spilled eggnog, and maybe, burnt yams your then three year-old wanted just that way from then on, even though he is now age 27.  
In my own family of origin, there was an Aunt Jane and Uncle Marty, and holiday tradition was that all the littles and grands and anyone of any other kinship at all would land at their home Christmas Day.  Their three-level hillside residence with huge rooms and beautiful things felt like it could absorb an endless parade of whomever showed – and somehow it always went on without a hitch. 
Every year, wonderful food and a glow distinguishable from a far distance – except for the year of the power outage. That year was grander still. Plunged into dark, we children regaled ourselves in found Halloween costumes of yore – all the better to scare the grownups with – we'd pop out from behind walls and furniture, with shrieks and laughs. The evening would bring hide-n-seek in the dark, dessert by candlelight – and magic we still retell one another decades later. 
An effervescent memory born of the lights going out. With my own children there have been cancelled flights, illnesses, and sometimes, when there's been scarce resources, very little under our tree. But, always, regardless of weather, we'd go play outdoors, and laugh off whatever happened indoors. 
Anyhow, however you fare this holiday, be it greeting card perfect or just plain weird, we wish you love, laughs and memories. And, now some news. 
Around Town, Over the Counter:  If you've recently visited a Corvallis pharmacy or grocer looking for children's cold and flu medicines or fever reducers, you may have encountered some empty shelves. Manufacturers are saying their producing the usual amounts of these remedies, and that there's not really a shortage – instead, there's a spike in pediatric RSV cases, along with spikes in flu, cold and Covid. 
In other words, it's a tri-demic, and supplies will even out. Also, retailers, manufacturers, and public health officials are asking that parents only buy what they reasonably need for their own family – there has been some hoarding, which makes a temporary shortage worse. The ask is for parents to just buy what they need now so supplies can even out. 
If you can't find your preferred brand or medicine, it's suggested you call a local pharmacist about best substitutions. Prior Advocate reporting suggests phone handling at the Corvallis Rite-Aid is problematic, but there's plenty of other pharmacies in our area with enough staff, and we've found them to be quite happy to help. Top pharmacies in our area include Rice's and Samarian.  Safeway and Fred Meyer often have enough staff, as well. Walmart was once best, but is now inconsistent. 
Deadline Tomorrow, Reminder:  The Office of Child Care is revising the Oregon Administrative Rules for certified childcare centers. They are seeking a diverse group of individuals from communities across the state to participate in this workgroup – and they are compensating participants.  
And, here's the deadline reminder part:  You need to apply by 5 p.m., Friday, December 23, which is tomorrow. The Community Rule Revision Workgroup is to consist of community members who will provide input and suggestions.  Applicants should be: 
Directors/representatives from Certified Child Care Centers;  

 

Community partners working with young children in child care settings;  

 
Parents or family members of children receiving care from Certified Center programs;  

 

Tribal Nations representatives; and  

 

Child Care Resource & Referral and Early Learning Hub representatives. 

 
January Parenting Classes: A couple of upcoming opportunities caught our eye, both through Parenting Success Network.  The description for the first kicks off with some questions, "Do you have children ages birth to10 years old? Do you want to stress less and have more fun as a parent?" If so, consider taking their class, Make Parenting a Pleasure. 
Starts Thursday, Jan.12. Runs for 10 weeks, meeting from 6 to 8 pm weekly. Cost: $30 each/$45 per family. There's a free  family dinner the hour prior and free child care. Location for this one is Clemens Primary School in Philomath. To register and reserve your child care space, contact Jen at 541-929-2535 or [email protected] 
Moving to parents of older kids, there's an Active Parenting of Teens class. Offered in English and Spanish, the goal is to turn parenting challenges into opportunities for growth. Meets on Tuesdays, 6 to 7:30 pm, January 17 to March 7. Free weekly dinner at 5:30 pm, and if you have younger kids, there's babysitting vouchers available. For information and to register, email [email protected] or call 541-243-3801. 
OSU President Talks Tuition Support: If you didn't read this in our Monday business column earlier this week, we suggest you read these next few paragraphs, because one day, you may be trying to help your kiddo pay for college. 
Each year, the state's top business leaders attend the Oregon Business Plan Leadership Summit, along with keynote speakers like this year's, Governor-elect Tina Kotek. 
Also attending this year was OSU president  Jayathi Murthy, who during a question and answer session said, ""Education policy is in fact, economic policy — it really is the same thing,"  
"Look, investments in higher ed are investments in our future and if you don't invest in higher ed you're basically giving that future away," Murthy said. "We haven't, in my view, invested sufficiently."  
An Oregon Business Plan summary document on the matter points out "Oregon's two financial aid programs, the Oregon Opportunity Grant (OOG) and Oregon Promise, delivered $657 per full-time student in 2020. That's well below the U.S. average of $830, and less than half of the $1,489 provided in Washington State."  
Further driving home the point, a higher education think tank presented a report to state lawmakers earlier this month sounding the alarm on Oregon's overreliance on tuition to pay soaring higher education costs at state run institutions. That story is also worth a read if you didn't happen to catch earlier this week. 
Also, In Case You Missed It: Benton County is thinking to move its Children and Family Program Behavioral Health Center to their building on Research Way. Currently housed downtown, the move would mean more space, but there would be costs. The dollars would be paid by area residents if they vote for a new law enforcement campus tax levy next year. 
County officials commissioned a poll to gauge voter inclinations towards the levy, and they learned it was uncertain on its own, but that some voters might become more favorable if social programs were added.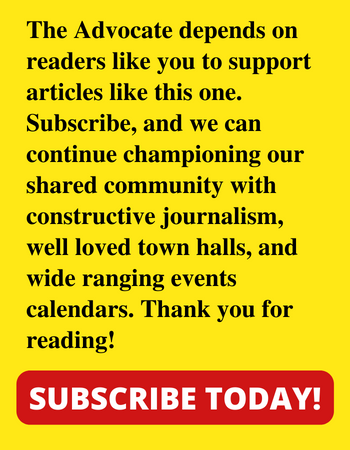 Corvallis Parent: Happy Imperfect Holiday, Help for Pediatric Medicine Shortage, Parenting Classes We Liked, Childcare Group Deadline, Oregon's Costly Higher Ed Approach