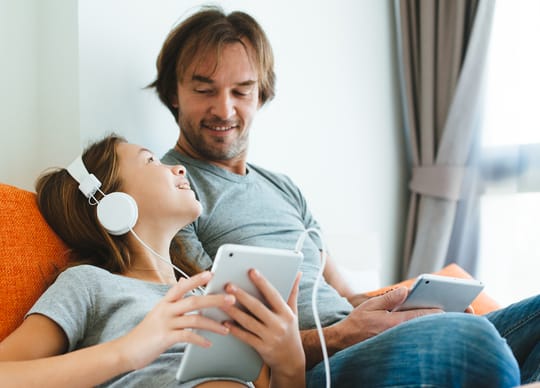 New research from eSafety shows most parents are not aware of how often their teenagers encounter harmful content online, including content about drug taking, suicide and violent sexual material.
The launch of Mind the Gap: Parental awareness of children's exposure to risks online coincides with Safer Internet Day – a global event held once a year to promote online safety. The report provides a snapshot of the online lives of children aged 8-17, exploring what parents know – and don't know – about their children's online experiences.
The research found young people engage in a wide range of online activities and experience many benefits from using the internet. This includes going online for health information and seeking emotional support from friends and mental health support services. However, the research found children and teens are often treated in hurtful ways online, and participate in risky online behaviours, with most teens exposed to harmful and sexual content.
Parents play an important role in children's digital lives and the research shows that digital parenting needs to evolve as children grow older. The research found that while children with restrictive parents are less likely to be exposed to harmful content, they are also much less likely to engage in supportive and protective online activities. Ever-evolving digital parenting practices are critical to better respond to children's encounters with potentially harmful content online.
You can read the full report here.