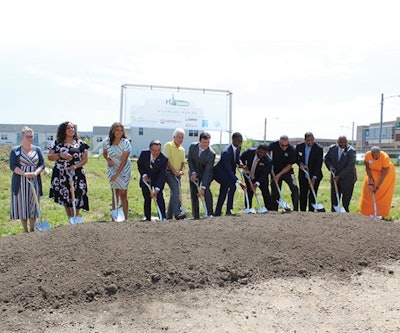 Cuyahoga Community College has fourteen separate centers and campuses near and in Cleveland, Ohio. Locally known as Tri-C, the institution provides affordable access to a college degree from the urban downtown to the sprawling suburbs. Yet despite its many locations, Tri-C, like the majority of community colleges in America, does not have any dormitories or residences.
But that's about to change.
In partnership with nearby four-year institution Cleveland State University (CSU), Tri-C and CSU have begun construction on the Cleveland Scholar House. Once completed in late 2023, the Scholar House will offer 40 single and parenting students an affordable residence within walking distance to Tri-C's downtown campus and CSU. Residents will receive wrap-around support like on-site high-quality childcare, a computer center and study room, access to academic counseling and financial advising, and more.
"The motto for the Scholar House is about the living and learning community—they will live together as peers, and the programming will help them persist collectively," said Dr. Angela Johnson, vice president of access and completion at Tri-C. "We're excited about the opportunity, looking at this from retention and helping students deepen their endeavors."
Across the country, students at both four-year and two-year institutions are facing basic needs insecurity, struggling for consistent access to food and housing. A fall 2020 survey conducted by The Hope Center, a research center working for greater equity in higher education, found that 52% of students at community colleges experienced a form of housing insecurity in the previous year, including not being able to pay full rent or feeling unsafe in their home. Forty-three percent of students at four-year colleges reported the same.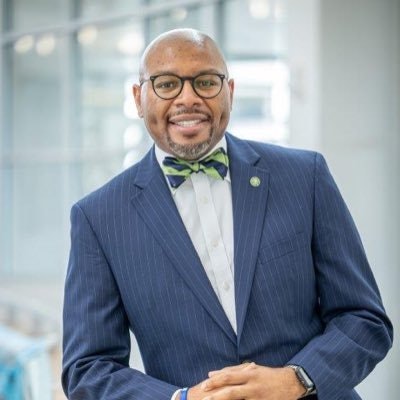 Dr. Phillip A. Cockrell, vice president for campus engagement, diversity, equity and inclusion at CSU, spoke about helping students by meeting Maslow's hierarchy of needs, the pyramid of requirements that must be met in order for anyone to succeed and thrive. At the bottom of that pyramid are physiological needs like food, clothing, and shelter.
"If Maslow's basic needs are not met, students won't do well in college," said Cockrell. "We don't want our students to even have to think about that. We want to eliminate barriers."
The Scholar House, which will be named in honor of Louise C. Stokes, the mother of late Cleveland Mayor Carl Stokes and Ohio Congressman Louis Stokes, will be the first of its kind in Cleveland. According to census data gathered by the nonprofit thinktank The Center for Community Solutions (CCS) in 2022, the poverty rate is 2.5 times higher in Cleveland than the national average of 12.8%. Just under 50% of children and 27.2% of Black citizens in Cleveland live in poverty.
"We really wanted to tackle poverty here at the university and provide parenting college students with the opportunity to continue their postsecondary education," said Cockrell. "I think [the Scholar House] is a win-win for everybody to provide students with the opportunity to become global citizens."
Tri-C and CSU have similar student demographics. The average age of attending students is in their late 20s. By analyzing data gathered from financial aid forms, Tri-C estimates that roughly 40% of their student population has dependents. While the majority of Tri-C students are female, the Scholar House will be open to single parents of any sex.
Over the last four years, approximately 4,000 students have transferred from Tri-C to CSU, and CSU is their largest transfer partner. Those living in the Scholar House will be able to continue their residence during and after this transfer, which enables a seamless continuation of their studies.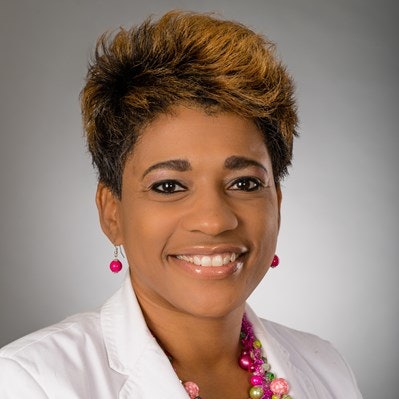 "The need really grew from thinking how to deepen the support for our students, those who need housing support, but also the deep collaboration with CSU and our great partnership," said Johnson.
To fund the project, CSU and Tri-C applied for and received financial backing from the 9% Low-Income Housing Tax Credit Program, which aids in the development of low- to moderate- income housing in the state. They received enough to cover roughly 75% of the costs of development. The remaining financial backing came through other partnerships with organizations like CHN Housing Partners, an affordable housing developer for low-income communities in Ohio and other states, and United Way of Greater Cleveland, which fights poverty in the area, and others.
With the support of these various partners and the city of Cleveland, Cockrell said he is excited to see the project come together and lift parenting students to success.
"All of these services will be at their fingertips while they get an education," said Cockrell. "What a wonderful idea, for students to be able to live in a cohort-based model with other college students with similar experiences, and they can support one another. We all need that support."
Liann Herder can be reached at [email protected].
https://www.diverseeducation.com/students/article/15302746/two-and-fouryear-institutions-come-together-to-support-student-parents